Intruder Alarms
At Protive Security & Surveillance Ltd we understand how important it is to protect your business from unauthorised access, and the challenges faced when you try to do so.
We supply a wide range of the highest quality hard wired and wireless intruder alarm systems bespoke to your premises, ensuring protection against intruders and potential theft or property damage.
We provide an effective and reliable intruder alarm system design, followed by a professional security system installation, with the choice of having it maintained and monitored, to maximise your protection. By using fully integrated intruder detection system, Protive can help you protect your premises, staff and members of the public 24 hours a day, 365 days a year.
Interested in finding out more, or do you have a question about our Intruder Alarms? Fill out our contact form or call us on 01925 661752
The Texecom Premier Series Alarm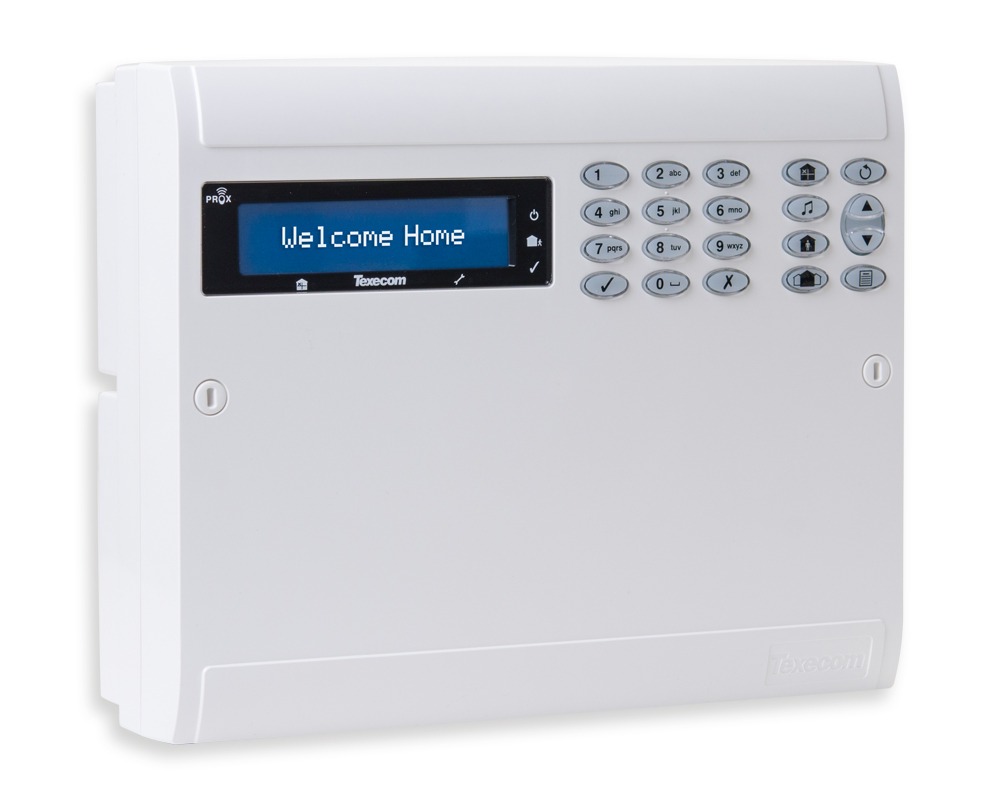 Intruder & Burglar Alarms for Homes, Commercial Properties and Industrial units.
We offer you the latest technology from industry leading suppliers, ensuring that the system we install is tailored to fit your specific requirements. This means we provide you with all the required functionality, flexibility to expand and upgrade, and the ability to connect with existing systems.
One example of the type of technology we employ is the Texecom Premier Elite Series of alarm panels seen in the above video, but we offer a range of panels such as Risco's Agility™ 3 and the Galaxy G2-20 from Honeywell.
Key Features of Intruder Alarm Systems:
Grade 2 or 3 system insurance approved
Installations that meet insurance company requirements
24 hour, 365 days monitored protection
Robust, high-quality systems
Suitable for all commercial and industrial premises
Installed and maintained by a committed and dedicated team of Protive trained engineers
Free risk assessment
Products

Texecom Premier Elite Series
Premier Elite Series represents the most advanced electronic security solutions Texecom has to offer. These products are designed to protect high value installations where design flexibility, product performance and integrated solutions are a priority.

Honeywell Galaxy G2-20
The Honeywell G2 series of intruder alarms is the perfect answer to safeguard residential or small commercial applications with the adaptibility and advantage of a wired, wireless or hybrid solution.

Risco Agility™ 3
State-of-the-art 2-way wireless alarm system designed for the residential and small business markets. Supports visual verification with a self monitoring Smartphone app enabling homeowners to control their alarm systems remotely in real-time.

Premier Elite FMK
The Premier Elite range of blue-backlight LCD keypads excels in any surroundings. With stunning looks and features to match, experience nothing but the very best in keypad design. Ideal for luxury homes and high value premises, these keypads can be used with both Premier Series and Premier Elite Series control panels.
Find out more
Experienced, expert protection, designed to match your requirements.
Protive Security is highly experienced in the provision of regional multi-site Intruder Maintenance Contracts enabled by our fully qualified team of engineers offering 24/7 Response Service. Having your alarm system professionally maintained can help tackle any problems with false alarms. It is also a requirement if you want your alarm monitoring and a requirement by some insurance companies.
All of our Security Systems are installed and fully compliant with the latest British and European Standards, meaning they are eligible for Police Response if required alongside the monitoring service.
Monitoring of your alarm provides full 24/7 coverage to respond to alarm activations received through a communicator device (CSL Dual Com, CSL Digi Air, BT Redcare, Webway One, Emizon).
The ARC (Alarm Receiving Centre) will be notified should your alarm be triggered but can also detect other irregularities such as if your phone line has been cut, they will action the notification immediately by contacting the relevant contact whether it be the property owners, key holding company, and the police if necessary.
Key Features of Texecom's Intruder Alarm System