Installation of a hybrid IP CCTV system with ANPR, Intruder Alarm and Access Control System in Trafford.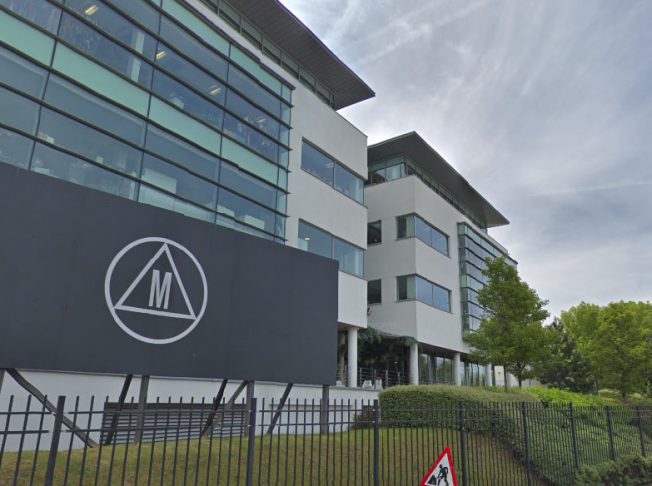 Background Information: Required upgrade of the existing security solution at new company HQ.
Protive were asked to provide a complete security solution for Missguided's new headquarters based at Trafford Wharf. We had previously worked with Missguided to provide security solutions at some of the warehouses and storage facilities in the Trafford area and were seen as their preferred supplier for this job.
The Requirements: Future proofed monitored IP CCTV, access control & monitoring, and intruder detection.
Missguided came to us with a specific set of requirements focused around providing completely site security, ensuring the property was completely protected, and their duty of care for VIPs was catered for. This included:
Full CCTV coverage inside and out
Intruder Alarms and detection
Remote monitoring
Identification of people entering and leaving the property
Police notification in the event of a break in
The Solution: A HIK Vision networked hybrid IP CCTV & ANPR system, a Texecom Intruder Alarm with remote access & monitoring, and zoned access control.
We met Missguided requirements by installing a range of new systems while incorporating their existing equipment.
The installation included:
16 cutting-edge HIK Vision 5 megapixel CCTV cameras which we connected via a networked IP CCTV system, capable of supporting up to 64 channels. These cameras were installed internally and externally to provide full coverage.
An integrated external ANPR system to track and identify people using the single entry/exit point.
An existing Galaxy alarm system was replaced with a Texecom intruder alarm. This is a grade 3 Dualcom alarm, with internal dual tech PIR sensors, with contacts on the roller shutters and doors.
A main control panel, and to a custodial monitored station, with alerts being sent through to the police.
If the alarm is triggered, it alerts a Guardian monitoring station, who are then able to manually check the video to ascertain why the alarm was triggered and what level of response is required.
The system can also be monitored remotely by employees, using apps on their phones/tablets to access CCTV.
The Process: Start to Finish
From start at the initial quote through to the finish at the completion of the installation, this work was completed in 4 weeks.  The work was completed with no disruption to day to day operations, carrying out work outside of normal working periods, or working in areas not in use during the day.
For more information on our IP CCTV, access control or alarm systems and how we can help secure your property, head over to our IP CCTV, intruder alarms page, or access control page, or get in touch.
Back