Installation of a complete security system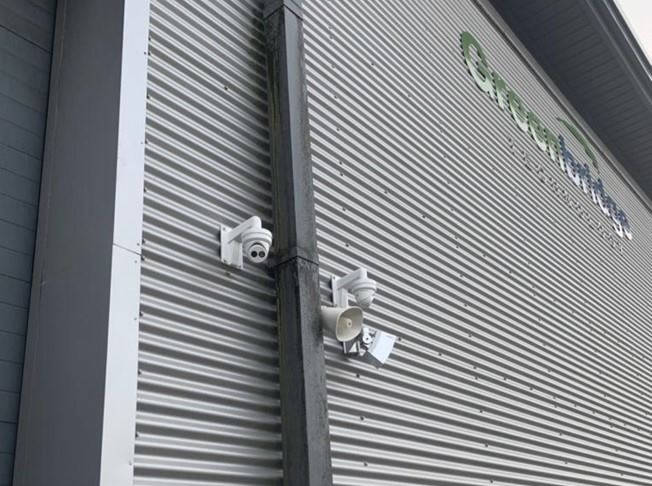 Background Information: Required complete site security of premises.
Protive were asked to provide a complete security solution for Greenbridge Technology in the Merseyside area. As the UK industry leader in consumer electronics lifecycle services, Greenbridge wanted complete site security as well as a Fully Addressable Fire Alarm System installed on the building's premises.
The Requirements: Future proofed IP CCTV, Access Control Networked Security System throughout the building and a fully compliant L1 Fire Detection System.
Greenbridge Technology approached us with a specific set of requirements to ensure their premises were fully secure and protected.
The requirements included:
C-Tech Fully Addressable Fire Detection System
Access Controlled Network
Full IP CCTV coverage Internally & Externally
Intruder Alarms and Detection
Remotely Monitored CCTV
The Solution: A completed Hikvision Networked 5 Megapixel IP CCTV System, Access Control, Remotely Monitored CCTV with Intruder Detection and a C-Tech Fully Addressable Fire Alarm system.
Using Paxton Net2 Access Control Systems are a convenient way of increasing the security of the site as well as managing the flow of people moving around the building. For this reason, we recently installed a Paxton Net2 Access Control Security System throughout the site. This covered all areas including the entrance, offices, workstations, and warehouse elevation door areas.
The Access Control System integrated with the new Hikvision IP Networked CCTV that we also installed at the same time. The IP CCTV system consisted of 55 Hikvision 5 Megapixel Networked Cameras that connects onto a Hikvision 64-channel 48 TB network digital recorder unit.
For extra site security, we integrated the CCTV units with a TOA external tannoy system and GJD External passive infra-red detection system to ensure an intruder was detected instantly. Any unauthorised access onto the premises is sent directly to an approved Remotely Monitored CCTV Control Room where action is then taken.
As well as installing the state-of-the-art security systems, Protive also installed a C-Tech Fully Addressable Fire Alarm Detection System. Current UK fire alarm regulations state that all business premises must have 'an appropriate fire detection system'. The system installed comprised of Smoke Detectors, Heat Detectors, Manual Call Points, Electronic Sounders and Beam Detection Units. This type of fire alarm is suitable for large environments as the main panel shows you exactly where the problem is located within your building.
The Process: From start to finish.
From the initial quote through to the completion of the project, we were able to fulfil the client's security requirements within 6 weeks
The work was completed with no disruption to the day to day operations of the company.
For more information on our IP CCTV, Access Control Networked or Fire Alarm Systems and how we can help secure your property, get in touch with our sales team today.
Back