Protive Security & Surveillance provide a comprehensive range of Fire Alarm Systems offering open protocol solutions which enable conventional, addressable, and Wireless Fire Alarms
Fire Alarm Systems form the core of your buildings fire strategy, so it's important the system is designed, installed and maintained correctly.
We work to the strictest standards to support your commercial, industrial or residential fire alarm system requirements.
Our expert engineers will support you from the initial plans and architectural drawings, through to the installation and setup of your system.
We have regular updates with the manufacturers to ensure our system proposals are carefully designed and installed bespoke to our customers' premises and individual requirements to ensure a proven and reliable Fire Alarm System.
As well as the installation of Fire Alarms, we offer:
Remote monitoring through CSL Dual Com, BT Redcare, Webway One, Emizon.

Flexible systems with high reliability and integrity

Peace of mind that you're property, assets, staff and customers are protected in the event of a fire
The cost of fire damage now stands at record levels, and many businesses struggle to recover from a fire, even when covered by insurance.
One of the best ways to avoid this scenario is early detection, giving you and the emergency services as much time as possible to react and manage the fire.
Fire Alarm Systems, when to choose wireless over the right choice for me?
Although wireless technology is often associated with very modern technology, it's actually been in use with fire alarm systems since the 1980s.
Fortunately, wireless fire alarms have improved alongside the technology used in our wireless devices and computers.
So, is a wireless fire alarm system is the right choice?
The main advantages are quicker and cheaper installation costs and no requirement for pricey fire-rated cabling. Wireless systems are also highly flexible and portable to new premises.
What other options are there when it comes to wireless fire alarm systems?
Fire Alarm Panel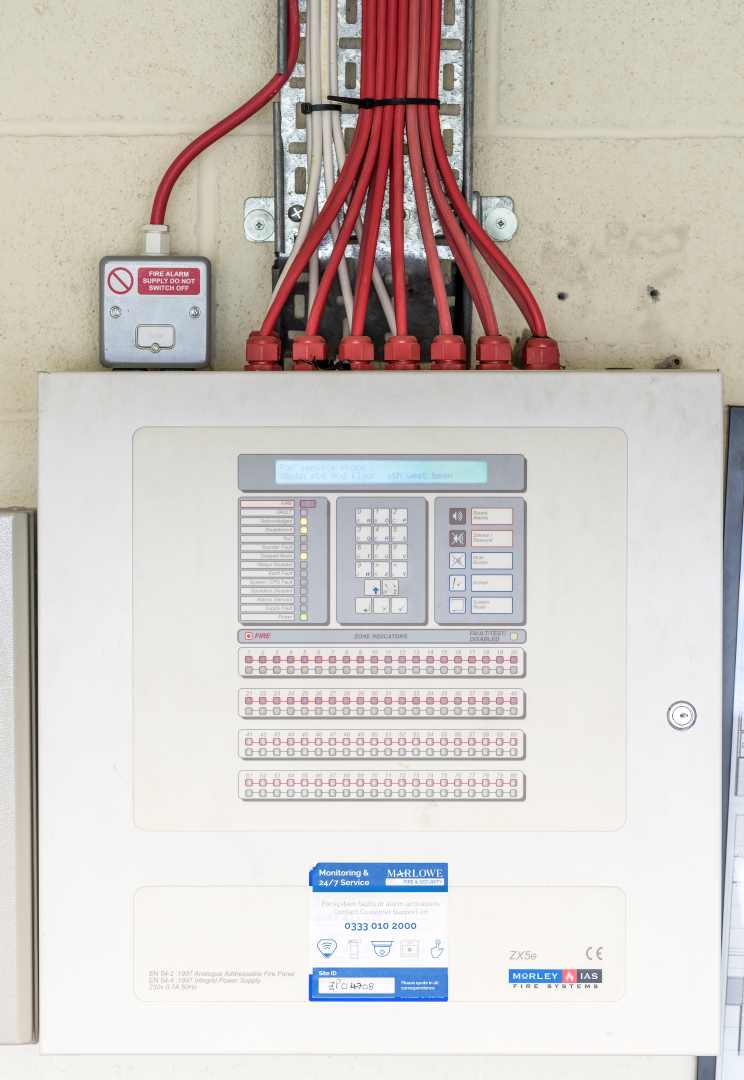 Use our contact form to get in touch and we'd be happy to discuss alternative, conventional and addressable fire alarm systems.