Remote CCTV Monitoring from Protive
Remote CCTV monitoring gives you peace of mind of knowing you're property is protected day and night. We can provide a 24/7 monitored security solution managed by expert security personnel.
Our Remotely Monitored CCTV solutions act as an active deterrent, allowing immediate action to be taken, preventing or reducing damage or loss of property. CCTV footage that isn't remotely monitored can provide you with evidence after the damage has been done, but a monitored system can help prevent it entirely.
With over 20 years of experience in the business and 100's of Commercial CCTV system installations carried out, our engineers are able to design, install and maintain robust systems that can be monitored remotely by qualified and highly trained staff.
We work with the cutting edge technology from industry leading suppliers to provide you with an effective Remote CCTV monitoring solution that is also cost-efficient.
Fill out our contact form or call us on 01925 568162 to find out more about how our Remote Monitoring Service can protect your home or business.
Products

ADPRO Xtralis iFT
The new ADPRO iFT is the series' entry model, offering up to 16 IP channels. This IP video multi-service platform runs the powerful XOa 3 SecurityPlus Remote Programmable Operating System

HeiTel™ CamTel VG 4 - 10
Digital video transmission system for 4 or 10 analogue or IP cameras. Hybrid functionality with manufacturer-neutral compatibility for analogue and IP cameras.

Vista Fixed Cameras / Bullet 
The VK2 range is a true day/night 3 Mega pixel IP Bullet with IR LEDs and remote lens set up, featuring a technology set normally associated with more expensive products.

Redvision X-SERIES™ IP HD CCTV Cameras
The RV30 (1080p/720p) rugged PTZ and dome series is a high-quality, Full HD, IP camera range. It is designed and manufactured in the UK by Redvision and is ideally suited to tough, outdoor surveillance applications.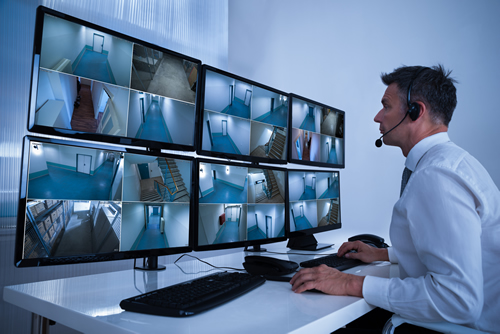 Remote CCTV Monitoring
Regional and national operation offering 24/7 Remote CCTV Monitoring 365 Days a Year

DS-9600NI-I8 Series NVR
Professional and Reliable - it has a Dual-OS design to ensure high reliability of system running. ANR technology to enhance the storage reliability when the network is disconnected.
Find out more