What is the difference between manual and automatic fire alarms?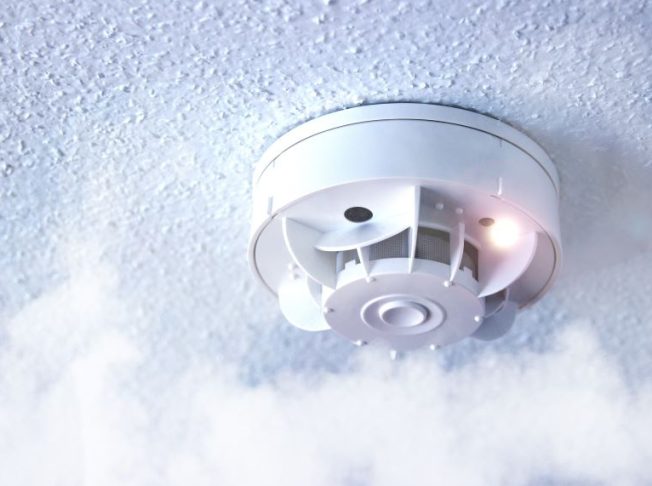 There are a range of different fire alarm systems available with differing degrees of complexity and cost. One of the key differences to consider is whether a fire alarm system is manual or automatic. Whether you opt for a manual fire alarm system or an automatic fire alarm system will depend on various factors such as your budget, your building size and how your building is used.
What are the differences between the two systems and when might one be more appropriate than the other?
What is a manual fire alarm system?
Manual fire alarm systems have been a fundamental part of the fire protection system within buildings for decades. As the name suggests, they operate on a manual system requiring human intervention to raise the alarm about a fire. When a fire is spotted, an alarm can be raised throughout the building via a call point. Barring malicious misuse, manual fire alarm systems provide a high degree of accuracy. Fires and smoke are easy to locate once the alarm is raised as the location of the call point is known and understood.
However, a manual fire alarm system does require someone to spot the fire and then raise the alarm. In larger buildings with areas that are not frequently visited by people, fires could grow for some time before they are identified and the alarm raised.
What is an automatic fire alarm system?
Automatic fire alarm systems feature a range of detection devices such as fire and smoke detectors. These continuously monitor the environment for signs of fire or any abnormal conditions that may indicate a developing issue. This provides early detection and quickly raises the alarm. In some cases, automatic fire alarm systems may trigger fire prevention devices such as sprinklers to begin tackling the fire before firefighting teams arrive on site.
In larger buildings with areas that are vacant during large parts of the day and night, an automatic fire alarm system is essential.
Automatic fire alarm system vs manual: Which is best?
Your choice of automatic or manual fire alarm system will depend largely on the scale of your building, its layout and how it's used. Residential buildings such as apartment blocks, or office buildings are likely to require an automatic fire alarm system. Industrial and warehouse buildings will usually have an automatic fire alarm system.  Often these will be combined with a manual system that allows the building's occupants to raise the alarm should they become aware of a fire or smoke.
A professional fire alarm installation team will be able to advise about what is the most suitable system or combination of systems to ensure the maximum protection for your building and its occupants.
Professional fire alarm advice, installation and maintenance
At Protive, we provide a comprehensive fire alarm system installation and maintenance service for residential and commercial properties. We can advise about the best choice of system for your property, and then design and install that system to the highest professional standards.
Contact our experienced team for further advice and to receive an accurate quotation.
Back