What is an integrated fire alarm system?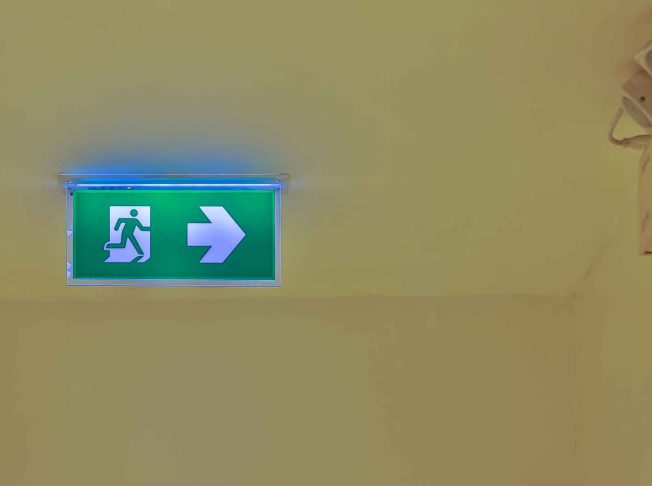 If you're looking for comprehensive fire protection in your residential or commercial property, then an integrated fire alarm system is likely to be a key component. An integrated fire alarm system is a sophisticated network of interconnected devices that are designed to detect, alert and respond to fire within a building.
An integrated fire alarm system combines sensors, communication devices and control elements in a single unified system. Integrated fire alarm systems can also be unified with existing building systems to facilitate easier control and a more effective response in the event of an emergency.
Integrating fire alarm systems into existing building systems
Integrated fire alarm systems can be integrated with other building systems. By using different methods and technologies, integrated fire alarm systems help to enable a coordinated and efficient response during emergencies.
Commonly, a fire alarm system will be integrated into the building management system. This oversees and controls various building functions such as heating, ventilation, air conditioning, lighting and access control. This integration allows the building management system to respond to the fire by activating control methods for smoke and fire, adjusting HVAC systems to prevent the spread of smoke and flame and recalling elevators.
The fire alarm system can be integrated with the access control system to facilitate a safe and timely evacuation of the building. When the fire alarm is triggered, the access control system can release fire doors and other barriers.
Video surveillance systems allow for the verification of the alarm and help to ascertain the location and extent of the fire. When the fire alarm is activated, automatic public address and messaging can alert building occupants of the danger and advise how to evacuate the building.
An integrated fire alarm system will increasingly be integrated with remote and mobile monitoring systems. This might mean that a professional third party might monitor the system in a building on behalf of the owner, or that an owner or manager manages the building control system remotely. Should a fire occur, notifications will be issued ensuring that the relevant personnel are aware of the developing situation as quickly as possible whatever their location.
How do you integrate fire alarm systems?
To achieve effective integration, experienced installers and technicians will assess the compatibility of different systems and the specific requirements of the building. Increasingly, fire alarm systems now incorporate open protocols and APIs to facilitate the seamless integration of the system with existing building systems.
Achieving integration further enhances the overall safety and efficiency of the building's emergency response capabilities.
If you'd like to learn more about integrated fire alarm systems, what might be possible in your own building, or have any questions, the experienced team at Protive can help. We provide a comprehensive installation service for commercial and residential buildings.
Contact us to find out more.
Back