Are fire alarms mandatory in the workplace?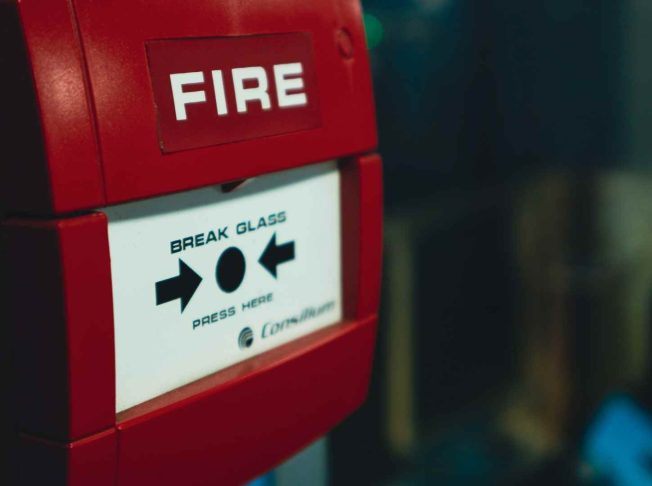 It is the responsibility of the employer to ensure the health and safety of employees in the workplace. A critical component of this responsibility is protecting against the risk of fire.
One of the means by which this can be achieved is a well-designed, installed and maintained fire alarm system.
Are fire alarms mandatory in the workplace in the UK and what can employers do to reduce the risk of fire?
Are fire alarms mandatory in the workplace?
In the UK, it is mandatory for any commercial premises to have a fire alarm system in place. The installed system must meet the requirements of the Regulatory Reform Order (2005), which was updated to incorporate the Fire Safety Bill 2021. This bill toughened up the regulations on commercial properties and residential lettings in response to the Grenfell Tower fire of 2017.
The types of buildings that fall under the rubric of the updated regulations include:
All workplaces and commercial premises
Any premises to which the public have access
Common areas of multi-occupied residential buildings
The Fire Safety Order also applies if you have paying guests in a property such as a self-catering property, guesthouse or B&Bs.
What are the fire safety requirements in the workplace?
The 'responsible person', who will usually be the employer, building owner or manager, has a duty to provide working fire detection and warning systems. These systems should be designed for the particular requirements of the property and be able to detect fires promptly, warning occupants about the danger. These fire alarm systems should be maintained and tested regularly to ensure they are in good working condition. They should be capable of providing alerts should a fire break out.
The responsible person is also required to conduct regular fire risk assessments to evaluate the risk of fire, identify potential hazards and ensure any necessary fire safety measures are implemented. Fire safety training should also be provided to employees and adequate provisions put in place for people with disabilities or other special requirements.
While specific regulations can vary based on the type of property and local authorities, an emphasis on ensuring adequate fire safety measures is consistent. Property owners, employers and managers should ensure that they are fully familiar with all of the relevant regulations and guidelines.
It's important that the responsible person consults with fire safety professionals to assess the needs of a building, to review how current fire safety infrastructure matches regulations, and what extra measures may need to be taken to ensure compliance.
Ensuring workplace fire safety with Protive
At Protive, we can ensure that your workplace meets the regulatory requirements and provides the maximum fire safety protection for its occupants.
Our expert engineers will guide you from the initial plans and architectural drawings, through to the installation and setup of your fire alarm system.
Contact our experienced team to receive an accurate quote or to find out more about workplace fire safety.
Back