Installation Of Wireless EMS Fire Alarm System In Warrington.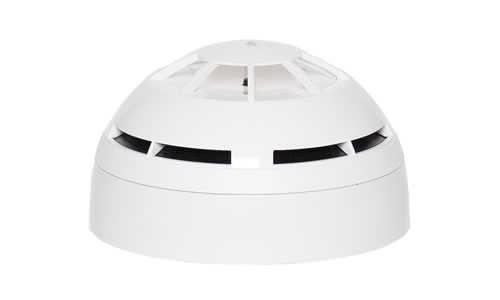 Background Information: Wireless EMS Firecell alarm system installation in Warrington.
A solicitor's office based in the town center of Warrington needed to install a fire and heat detection system to meet the required level of cover for their building insurance. The building is listed, and as a result, required special care to avoid altering the property, or damaging any of the existing architecture. They were looking for a company who could do a neat and also provide a thorough job with minimal disruption while using little or no cabling.
The Problem: Out-of-date and inadequate existing fire alarm system that needed to be replaced.
The Warrington based solicitors had an existing fire alarm system in place. However, this did not meet the standard requirements needed for insurance purposes. For this reason, we installed an advanced wireless fire detection system. The company did not want cabling running through the building nor did they want disruption to their normal working day.
The Solution: A wireless fire alarm system with 20 sensors, 6 manual triggers, and 4 alarms.
We installed a wireless system to offer the complete protection while minimizing cabling and preventing unnecessary damage to the property. For this reason, the detectors required minimal drilling and allowed for a quick installation.
The advanced system comprised of:
18 smoke detectors

2 heat detectors

6 break glass call points

4 sounders
The units have transponders incorporated meaning the entire system does not need to be within range of the main network. The detectors transmit signals through a 'daisy chain' method.
This Grade 4 monitoring system provides the highest and quickest level of monitoring available in the UK.
The entire installation process began and finished within 2 days, with minimal disruption to the business. The installed fire alarm system provides the level of cover required by the solicitors and their insurance.
For more information on our wireless fire alarm systems and how we can help secure your property, head over to our fire alarm page, or get in touch.
Back