Installation of Burglar Alarms in Liverpool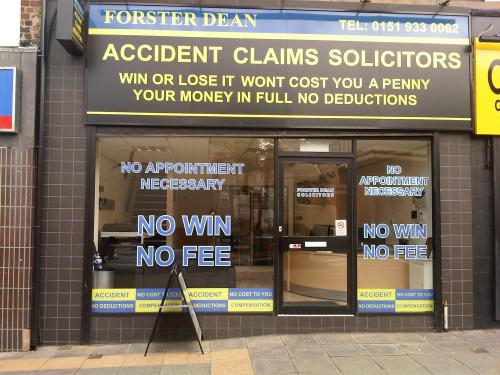 Protive Security have provided installations of External Intruder Alarms (Burglar Alarms) for Forster Dean Solicitors in all 28 of their offices, 9 of which are in the Liverpool and Merseyside area. Forster Dean Solicitors are the largest multi-office practice in the country, founded in Widnes on 27th November 1992 by Mr Peter Forster-Dean.
Installation
Once agreements were complete and all the customers' requirements were met Protive began installing the following quality equipment Burglar Alarms at Liverpool sites:
Texecom Veritas Excel Control Panel; a fully programmable 8-zone alarm panel, which can be expanded up to 24 zones and is fully ACPO DD243 Compliant with additional system features. Up to 4 Separate keypads can be added.
Premier Texecom Remote Keypad, easy to use with integral proximity reader, large LCD display with backlight.
Proximity Tags in key fob design allowing the automatic setting and un-setting of the system.
Pyronix Dual Element tamper proof PIR sensors with blue wave technology.
Internal Sounders
"Protive" External Bell Box Unit with built-in strobe and internal sound amplification unit (this is a Grade 3 product).
Maintenance
Protive continues to provide service and support years after the original installation of the Burglar Alarm System. Forster Dean Solicitors took advantage of our Maintenance Cover which we offer every client; domestic or commercial, new and existing equipment. Protive provides a 24-hour corrective response as and when Forster Dean Solicitors require and annually visit the Liverpool sites and all other sites for routine maintenance visits.
Requirements
Protive Security worked alongside Forster Dean Solicitors to survey each of the sites' individual needs to then prepare a Grade 2 high specification Burglar alarm system to protect their Liverpool premises, equipment, and personal client files.
Back