Electronic Security System Installation – Warrington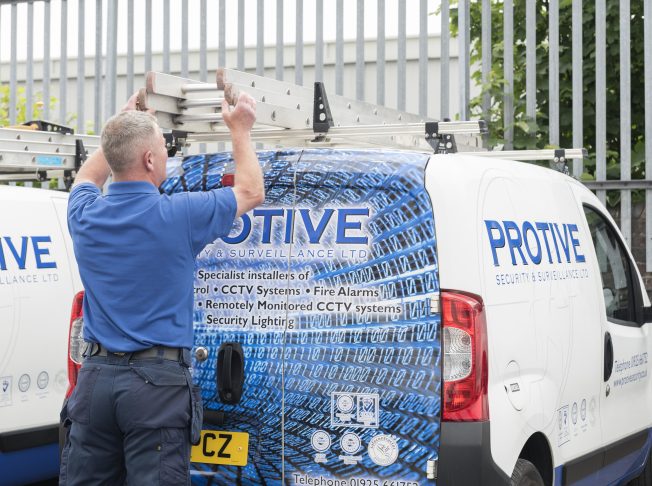 Background Information: Electronic Security System and Site Access Control
PQ Corporation approached Protive as they wanted to install a new electronic security system at one of their sites based in Warrington, Cheshire. They are a global company who sell speciality inorganic performance chemicals and catalysts.
PQ Corporation decided to upgrade their security measures after the unauthorised use of their site, which lasted for over a week.
The people who gained access to the property damaged the original security barriers when they successfully gained access, also causing damage to the site itself. This had a negative effect on the day to day use of the site. It also prevented the use of the site until new security measures could be put in place.
They needed a solution that would control access, record vehicles coming in and out of the site. This enabled communication between security and other parts of the organisation.
The Solution: Installation of Security Barriers, CCTV
To meet PQ Corporations requirements:
We installed 2 sliding gates and 1 automated 6-metre concrete barrier. With 1 for the main entrance and a further 2 to control access to the staff entrance areas, this created a complete access control system.

Acting as a physical barrier and a psychological deterrent, barriers and gates are one layer of an effective security solution for a car park. Specifically, the concrete barrier ensures that access via entrance is completely blocked, and safely secured.

CCTV

This provided another layer to the electronic security system. CCTV actively discourages those trying to gain access illegally. Also allowing security to safely monitor a site and respond quickly.

A new ANPR (automated number plate recognition) system that monitors vehicles accessing the site.

ANPR systems are a reliable, accurate and cost-effective way of recording vehicles using a car park. Therefore, allowing you to collect information such as time of arrival/departure.

An IP network Intercom system directly linking the security lodges and reception.

IP systems provide high quality, and are both scalable and flexible, while also benefiting from being easy to install.
Back